Advantages

Providing a long-life and high reliablity corrosion resistance to harsh environment applications.
Very economical way to provide excellent corrosion ressistance for steel structures without jeopardizing design thickness.
Mainly used for small quantities and complex requirements.
Weld Overlay Process - Plates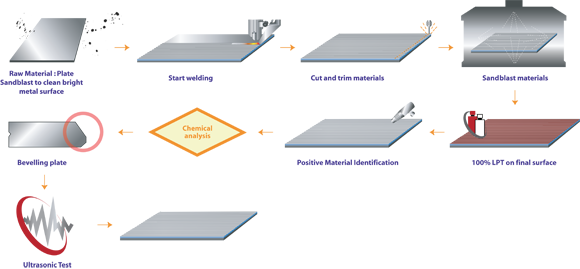 Weld Overlay Process - Pipes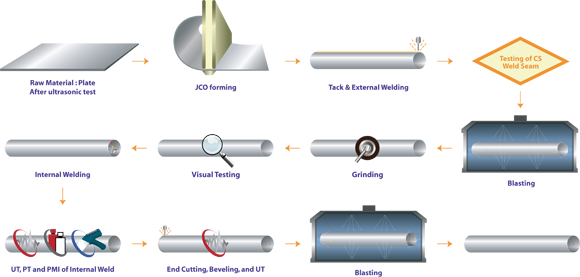 Weld Overlay Process - Fittings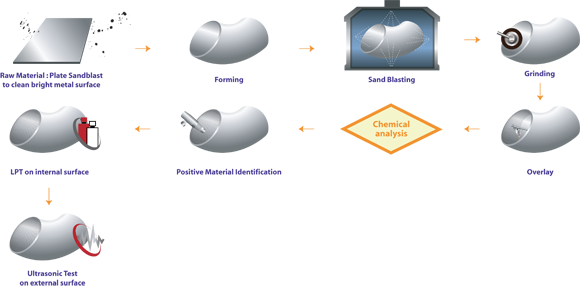 Roll Bond / Explosion Bond
Advantages

Roll-bonded clad plates are the economical alternative to expensive high-alloy solid plates. The mechanical properties of the base material and the corrosion resistance of the cladding material result in an optimum combination.
Thinner wall thickness and better workability compared with solid plates.
Better surface compared with overlay welding.
More homogeneous bonding and a wider range of dimensions compared with explosion cladding.
Roll Bond Process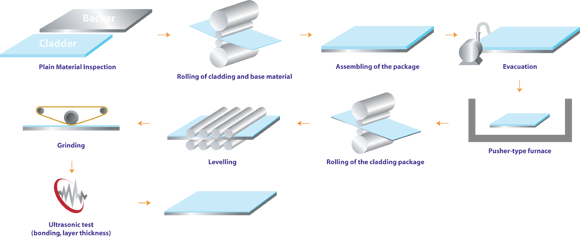 Explosion Bond Process

Mechanical Bond
Advantages

Provides the most economical method of CRA protection.
Can be on seamless or welded pipes, small or large quantities.
Provides excellent protection, using the Backer material as strength portion.
Mechanical Bond Process